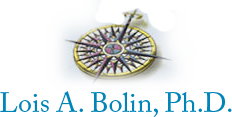 A name you can count on – A reputation you can trust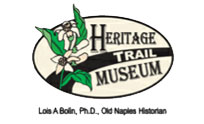 On May 8th, the final two bronze markers, Tin City and Combs Fish Co., were added to the free Web App showing the 19 city and state markers. These two markers are special to me because of the time and effort put into giving the "waterfront" a voice – an identity – a place in local history. These markers tie in the old Naples Waterfront to the downtown Old Naples. From the Naples Pier to the City Docks up to the area we now call Kelly's and Tin City, the stories are as plentiful as the fish were once in Naples Bay.
Until March 2010, there were only two associations in downtown, Naples 5th Ave. S. and Third St. S. Today, there are three more: Crayton Cove, 10th Street Design, and the Old Naples Waterfront. They all reflect the city's unique history from 1886-1948. After showing the City Council the opportunity they had to promote the biz districts downtown in 2010, a walking map soon followed as did a new annual event called City Fest. The ONW's Stonecrab Festival, named by Kelly Mcgill, is also still going strong. It's first event showed the history of the waterfront and the areas that could be visited via the Naples Water Shuttle. Where else an you pay $5 to ride by boat (ok, cruise) to over 16 restaurants in 7 different areas on Naples Bay.
At Combs Fish Co's unveiling, I had the pleasure of meeting Mamma Kelly, who purchased the Fish House Restaurant and later Combs Fish Co. from the the Comb's family. Kelly's Fish House and Combs Fish Co. are the oldest fish/crab processing plant and restaurant in the City. Capt. Johnnie Morgan of Morgan Boats, age 83, stopped by Tin City on his way back from a doctors visit just in time to help Mayor John Sorey unveil the marker and tell a few tales of his time working at the the old fish plant and as a commercial fisherman.
Underwriters for the bronze markers were Mike and Kathy Peppe and Lois Bolin. Signs and Things produced the bronze markers.
The Naples Heritage Web App if free via smartphone, tablet and PCs. Look for the QR Code on and near these markers. It's a great way to teach your children about local history.
Click on the link to see the markers unveiling.
The Veterans History Project, Collier County Committee will launch their community initiative with a 'Heritage Heroes Reception' on Wednesday, October 31st from 4:30 pm-6:30 pm at the Naples Hilton, 5111 Tamiami Trail. Collier County's VHP launch is coinciding with the East Coast Premiere of Honor Flight, the featured film at the Fourth Annual Naples International Film Festival.